She's The Second Infant To Receive Cannabis Oil at Aurora's Children's Hospital This Month
Less than two weeks ago we saw a the trending story on
Facebook
about
Baby Amylea
who was transferred from Albuquerque, New Mexico to Aurora, Colorado in order to receive Charlotte's Web cannabis oil. Baby Amylea has been transferred out of the NICU and is doing much better according to her mom. Earlier today, a second little precious newborn received her first dose of Charlotte's Web for uncontrollable seizures.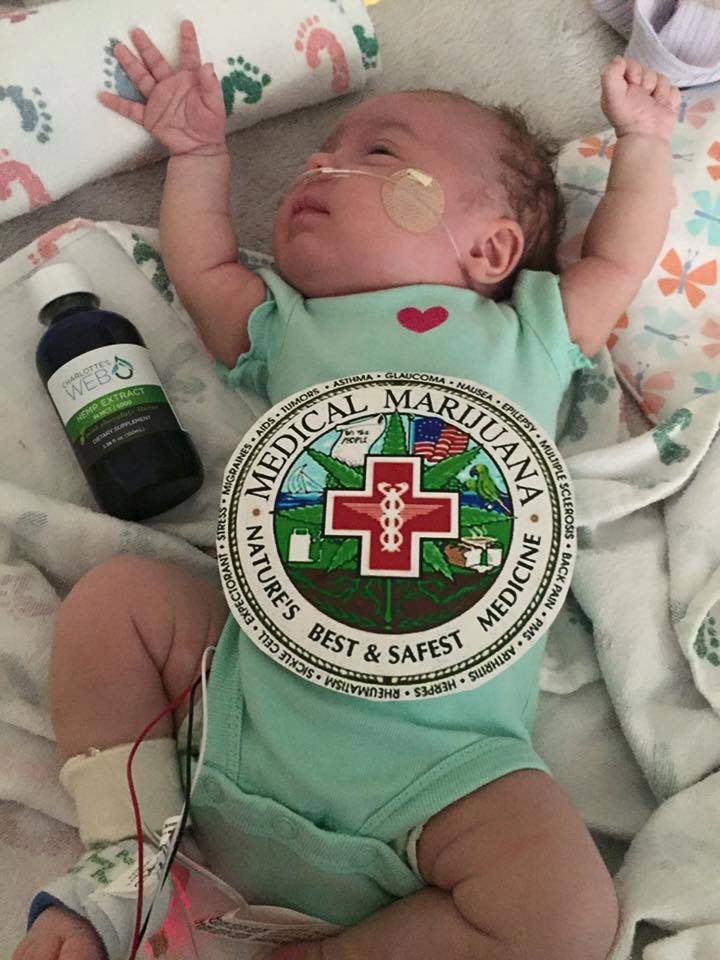 Baby Adeline is only 5 weeks old and has been at Children's Hospital since she was born. Right after her birth she began having seizures, so mom immediately turned to cannabis to treat her baby and is hoping for similar positive results like the improvements made with Amylea.
The first dose of Charlotte's Web was administered less than 12 hours ago. We'll keep you posted on Baby Amylea and Baby Adeline, and ask that you send good vibes to their families.
The family has set up a GoFund me page to help raise money for Adeline's treatment.